We're excited to offer our 2020 seminar to pesticide handlers, applicators, and dealers who need to earn recertification credits.
North Carolina Ground Applicators:
6.0 hours for Categories: A B D G H I K L M N O T X
NC Structural Pest Control Division:
2.0 credits P category; 4.0 credits G category (Class OC016)
NC Landscape Contractors Continuing Education Credit:
4.0 hours (3 L, 1 B) (Class 1798)
South Carolina Pesticide Recertification Credits:
6.0 hours (Core)
Maryland Pesticide Applicator Recertification:
8.0 credits: 3A, 3B, 3C, 6, 7A, 10, and Core. (Course 20204312)
Virginia Pesticide Credit:
Categories 1A, 1B, 3A, 3B, 5A, 6, 10, and 60
International Society of Arboriculture:
(pending) 6.25 hours: Climber Specialist, Municipal Specialist, Utility Specialist, Certified Arborist, and Aerial Lift
(4.25 hours for Management; 2.0 hours for Practice)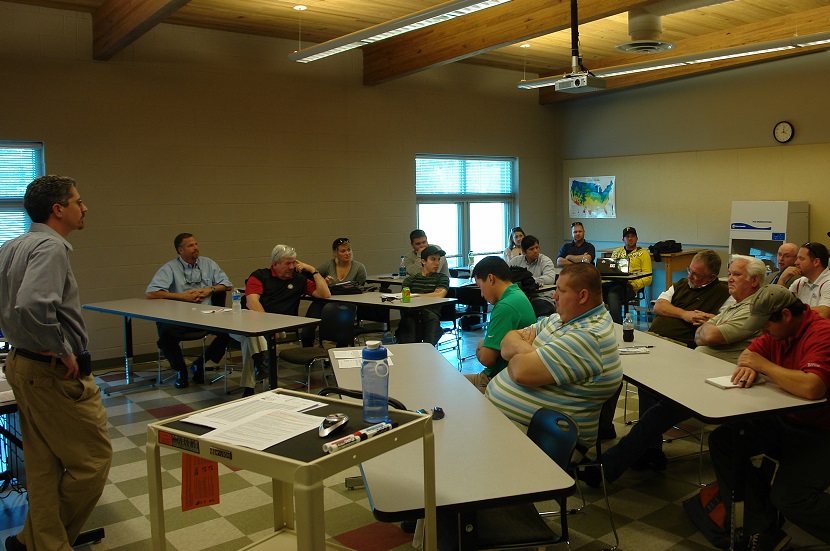 More information
Click the following link to learn more about the seminars:

FEES:
Registration per person: $120.00
Onsite or late registration: $145.00 (only if space is available)
NOTE: We do our best to accommodate everyone; however, we cannot guarantee a space for you in a class if fees or registration forms are not received at least 48 hours prior to class. You will be sent an e-mail confirming your registration—no other confirmation will be sent.
Register online now!
Currently, we are accepting registrations for our seminars. To register, click on the date or place of your choice.
| | | |
| --- | --- | --- |
| | May 18, 2020 | Asheville, NC |
| | May 20, 2020 | Concord, NC |
| | May 27, 2020 | Winston-Salem, NC |
| | May 29, 2020 | Durham, NC |
| | June 9, 2020 | Gainesville, VA |
| | June 11, 2020 | Midlothian, VA |
| | June 17, 2020 | Wilmington, NC |
| | June 23, 2020 | Greensboro, NC |
| | June 25, 2020 | Raleigh, NC |
| | June 29, 2020 | Greenville, NC |